Next Testing
---
Little Dragons Program
TBD 2020 10:00 am
(Please arrive no later than 9:30 am to practice and warm up.)
Future Black Belt Club and Black Belt Club Programs
TBD 2020 10:00 am
(Please arrive no later than 9:30 am to practice and warm up.)
Upcoming Events
---
TBD 2020 –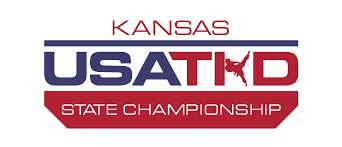 2020 Kansas State Taekwondo Championships
Will Shield's 68 Inside Sports
Overland Park, KS
Sparring socks MUST be purchased in advance. Here is an online retailer that sells them at a reasonable price: https://www.tkdscore.com/m5/Gen1%20E-Foot–gen1-e-foot-gear-grey-version-4.html. Registration for the Tournament is now open at the USAT Website:  https://www.usat.hangastar.com/Login.aspx. You will have to create an account if you have not done so already.
July 11, 2020 –
Sunflower State Games
Stormont Vail Events Center
Topeka, KS
SSG Website Registration is now open!
This is a mixed competition with Karate. Sparring competition follows Karate rules, not Olympic style sparring. Please see GMK instructors for more information regarding this event.
November 13 & 14, 2020 –

Tae Park Taekwondo National Tournament and Testing
Grand Rapids Community College | Ford Fieldhouse
Grand Rapids, Michigan
Details forthcoming…