Next Testing
---
Little Dragons Program
August 28, 2021 – Following the Tiblow Days Parade
Future Black Belt Club and Black Belt Club Programs
August 28, 2021 – Following the Tiblow Days Parade
Upcoming Events
---
August 28, 2021
Tiblow Days Parade
Meet at the start of the parade route in the parking lot for Lions Park (2 blocks west of Morse Ave & Nettleton Ave) at 9:00am sharp!
 After the parade, please pick up at the end of the parade route at Oak & Front Streets  (next to Dairy Queen)
 Testing will immediately follow the parade at the YMCA in Classrooms A & B.
Spring 2022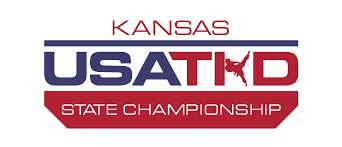 2022 Kansas State Taekwondo Championships
Will Shields 68 Inside Sports
Overland Park, KS
Sparring socks MUST be purchased in advance. Here is an online retailer that sells them at a reasonable price: https://www.tkdscore.com/m5/Gen1%20E-Foot–gen1-e-foot-gear-grey-version-4.html. Registration for the Tournament is now open at the USAT Website:  https://www.usat.hangastar.com/Login.aspx. You will have to create an account if you have not done so already.