Next Testing
---
Little Dragons
July 29, 2023 – Tentative
Students should arrive no later than 9:45am to enter promptly at 10:00am warm-up and practice.
Future Black Belt Club Programs and Black Belt Club
July 29, 2023 – Tentative
Please check the testing eligibility list posted next to the belt rack in the front of Classroom A. Students should arrive at 9:30am and no later than 9:45am to be ready to warm-up and practice together, promptly at 10:00am.
Upcoming Events

June 22-24, 2023
Hutchinson, KS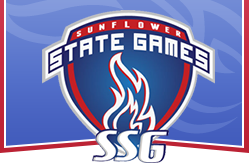 July 8, 2023
Topeka, KS