Next Testing
---
Little Dragons and Future Black Belt Club Programs
TBD
Please check the testing eligibility list posted next to the belt rack in the front of Classroom A. Students should arrive at 9:45am to enter promptly at 10:00am warm-up and practice. 
Black Belt Club
March or April, 2023, exact date TBD.
Upcoming Events
Board Breaking Seminar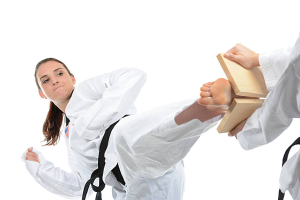 January 28, 2023 10:00am — 11:00am. Existing students, Yellow – Black Belt only.
(Regular Saturday class will still be held immediately following and will run until 12:45pm)
Up to 10 boards may be purchased in advance from GMK Instructors.
Thick (18mm) — $4.00/each
Medium (12mm) — $3.00/each
Thin (8mm) — $2.50/each
Self-Defense Seminar
Saturday, February 11, 2023 1:00pm — 2:30pm
All are welcome. Bring your brothers, sisters, mothers, fathers, friends, classmates, etc.
$15 for YMCA Members and $20 for non-members. Current students who are paid up may participate at no additional cost.
Lean techniques for protecting yourself against would-be attackers. Learn about pressure points, how to avoid and defend yourself against wrist grabs, choke and other unwanted holds.
Master Rick Grimm, 5th Dan Chung Do Kwan/Kukkiwon and 1st Degree Hapkido Black Belt, will be teaching this class.